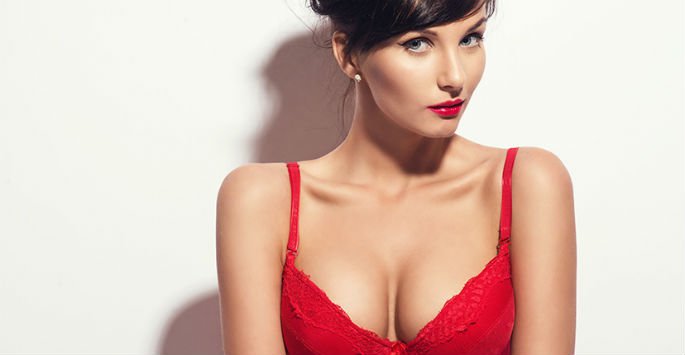 Breast augmentation has become a more and more popular way for women to boost their self-confidence.
However, we recognize that deciding to have breast augmentation surgery can be monumental. Dr. Joseph Russo and his team of certified, well-trained medical professionals will help guide you through the entire process, which will ultimately make you happier and more comfortable with your body.
Here's what you need to know about the team:
Dr. Russo is ready to help you meet your goals!
He has a track record of excellent results.
You will receive excellent patient care.
Surgery is completed in our surgical offices.
The team has years of experience in cosmetic surgery.
Breast augmentation is a great way to regain a youthful look and feel!
Breast Augmentation to Suit Your Needs
There are many reasons to have a breast augmentation, but the most common reasons are to enlarge naturally small breasts or to restore breast volume following breastfeeding or weight loss.
We assure our patients that while it's natural for breasts to sag as you age, there's no need to let them stay that way. They can be enhanced by placing breast implants to restore fuller breasts.
Benefits of a breast augmentation include:
Your breasts can be more symmetrical and beautiful.
Breasts implants can feel completely natural.
You can improve your appearance and boost your self-confidence.
We facilitate rejuvenated body shape and contouring.
Options for Your Breast Augmentation
Our Boston plastic surgery practice offers a range of FDA-approved implants that patients can choose from. Choosing a suitable implant is an important decision, and Dr. Russo's team of specialists will be available to guide. You can choose between saline implants and silicone implants, with the newest addition being the "gummy bear" adhesive silicone gel implants.
Here are some facts about implants:
Salt water is used in the saline implants.
Salt water is generally absorbed by the body if a saline implant leaks.
Silicone implants tend to feel and move more naturally.
Both types of implant are inserted according to desired size.
Patients can return to normal/moderate activity within one week.
We'd love to help you start the breast augmentation process!