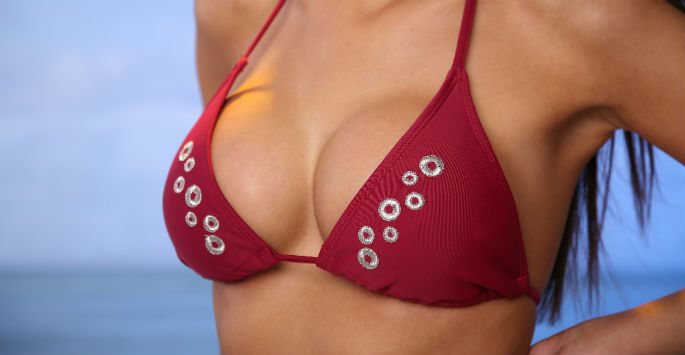 You love your body. You take good care of it and you're happy with the way you look. You have one issue. It's your bust. It just isn't what you want to see. You want more volume and a better shape. It's a problem that you can't solve on your own. No amount of exercise, changes in diet or experiments with clothing will give you an enhanced bust. If you feel that your breasts leave something to be desired or they are not in proportion with the rest of you, you can make a permanent change. Breast implants could work for you.
How Can Breast Implants Help You?
Breast implants allow you to tailor your bust to suit your needs. If you want to pick your size and give yourself more fullness, you can enhance your physique with breast implants. You can also choose the type of implants that you want. You can choose silicone, saline or a special implant called gummy bear implants. Our plastic surgeon can discuss the details of all kinds of implants before you make that important decision.
Once you have breast implants, you will likely have a boost in self-esteem. You will finally have the figure that will make you happy. You'll be able to wear anything you want and see a transformation in how you look. You won't have to struggle with bras or clothes that create an illusion. This will be all you when our talented plastic surgeon is done.
Is Now the Time for Breast Implants?
If you are in good health and you are at a weight that makes you happy, now could be the best time for you to get breast implants. You need to have realistic expectations and realize that your healing will not happen overnight. You will need to have some downtime while you heal. But once your breasts have fully healed, you will really be able to enjoy your new look.
Learn More About Breast Implants
To find out what breast implants can do for you, make an appointment at the office of Joseph A. Russo, MD in Newton. When you come in for your initial visit, you can talk about your goals for your breasts. You will be able to work together with Dr. Russo to get the results that you want when you consider breast implants.
Dr. Russo and his team serve clients in the Boston/New England and surrounding areas. Contact our office today to schedule a consultation for plastic surgery in Boston.