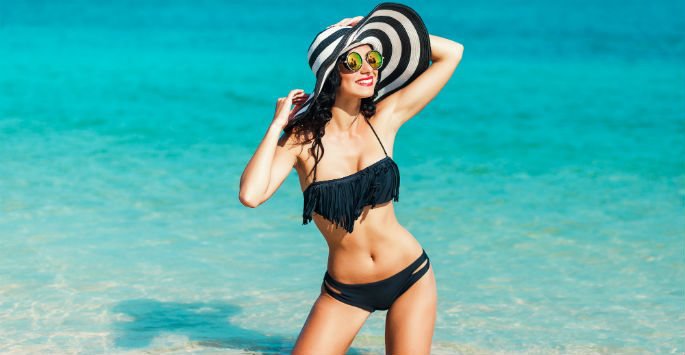 BodyTite is an exciting new body contouring procedure that has helped thousands of patients rebuild their confidence by eradicating stubborn pockets of body fat. Unlike traditional liposuction, BodyTite utilizes radiofrequency (RF) energy to break apart the fat cells before they are extracted. This treatment is incredibly effective and can be used almost anywhere on the body, including the legs, buttocks, stomach, flanks, back, chest, and arms.
The Basics of BodyTite
After years of exhaustive research, doctors discovered that they could actually weaken fat cells by directing RF waves at them. When the waves come into contact with the fatty tissue, the cell walls quickly begin to fall apart. Once the cells are liquefied, they are much easier to remove with a small tool known as a cannula. Just like traditional liposuction, the results can be permanent as long as you regularly exercise and stick to a healthy diet. Some patients combine BodyTite with other cosmetic treatments to address additional issues.
The Ideal BodyTite Candidate
This technology is a good option for patients who would like to avoid some of the side effects of traditional liposuction. Even though liposuction is one of the most popular cosmetic procedures in the world, it does involve a recovery. BodyTite will allow you to sculpt the body of your dreams without these downsides.
The Benefits of RF-Assisted Liposuction
RF-assisted liposuction can be carried out practically anywhere on the body, and the results are almost immediately noticeable. The vast majority of our patients are back on their feet within just days.
Before undergoing any type of body contouring procedure, you should realize that these treatments can't replace a healthy diet and exercise. Those who start making progress toward their ideal weight before the appointment almost always enjoy the best results. You should already be sticking to a strict diet and exercise program well before the day of the procedure. Following the appointment, you will need to rest, stay hydrated, and maintain that diet plan.
If you're ready to experience the benefits of this body contouring procedure for yourself, make an appointment at the office of Joseph A. Russo, MD in Newton. Contact us today to schedule your consultation at our Boston plastic surgery office.