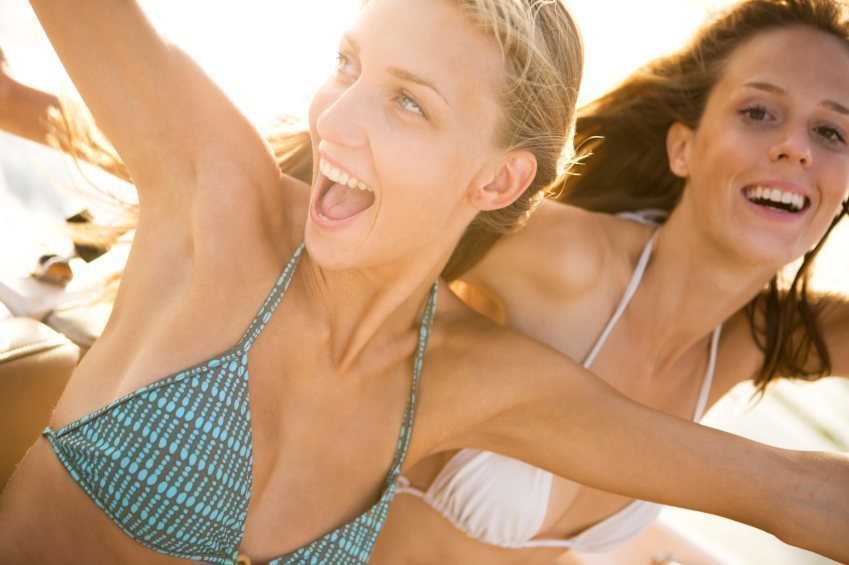 Summer is coming to an end, but it isn't over yet. Use the following tops to finish your summer out strong.
Get Outdoors
Spending time outside is one of the best parts of summer. Find something relaxing or exciting to do wherever you live. Take a walk along the beach, go for an evening bike ride in your neighborhood, hike to your favorite waterfall or viewpoint, or simply gather around a campfire with your best buddies.
Keep Munching Your Fruits And Veggies
Fruits and vegetables are the perfect healthy summer snack. You don't have to do any cooking, they are low in calories, and they are high in fiber.
Keep Your Makeup Light
Summer is a great time for light, natural-looking makeup. Heavy makeup can make you look worse in the hot weather. Keep your skin bare or use a light CC cream. Think about switching to brown mascara or skipping the eyeliner. Light natural makeup will make it easier for you to weather the heat and enjoy outdoor activities.
If you want to do something a little more playful with your makeup, summer's playful attitude means it is the perfect time to experiment. Try out some bright colors or new styles.
Embrace Easy Hairstyle
Summer is the perfect time to keep your hairstyles simple and easy. Try a loose bun, casual beach waves, or a sleek ponytail. Simple hairstyles will help you look like you belong out on the beach or hiking in the mountains. Simple hairstyles are also easier to deal with when the weather is hot and humid.
Get a Sun-Kissed Glow
If you want to look like you've spent your summer enjoying the outdoors without damaging your skin, a spray tan is an excellent option. Regular tanning is incredibly harmful to your skin—it can cause premature aging, wrinkles, dryness, and skin cancer.
Spray tanning, however, gives your skin a healthy, sexy, sun-kissed glow, without exposing your body to dangerous UV rays.
Dr. Russo's office provides custom spray tanning that is fragrance-free, oil-free, alcohol-free, and quick-drying, so you can look like you belong on the beach without harming your health. Schedule a Boston plastic surgery consultation to learn more.