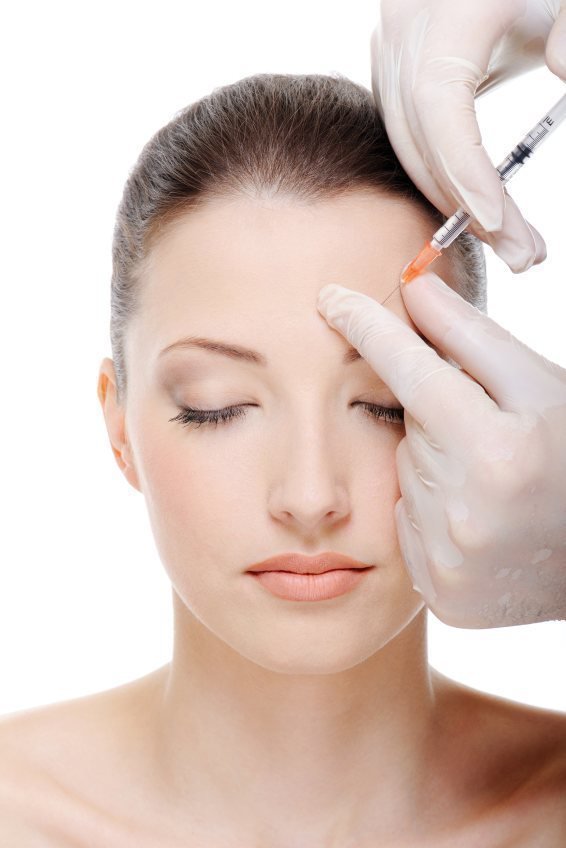 If you're discouraged about your appearance and looking for a way to eliminate fine lines and wrinkles, the good news is that you have plenty of options. However, having so many options can make it difficult to choose the right procedure.
Keep reading to learn more about one of the most popular options: Botox.
Botox
Botox temporarily weakens your facial muscles, but don't worry, when the procedure is done correctly you'll still be able to smile, frown, laugh, and express your emotions. Weakening the facial muscles erases the appearance or wrinkles that are caused by repeated muscle movements. This is why Botox is usually used to treat frown lines around the mouth, brow furrow lines, forehead lines, and crinkles around the eyes caused by squinting and smiling.
The procedure is relatively quick simple and you can return to your regular activities the same day as the procedure. In most cases the procedure will take 10-15 minutes. You'll start to notice a change about 5 days after the injections. If you choose this option, you'll need to have the procedure done every 3-6 months for the effect to last.
Botox may be right for you if:
You're looking for a long proven method to treat wrinkles
You want to target wrinkles caused by repeated facial expressions
You don't mind waiting a few days for results to take effect
You want to look younger without surgery
You want to look younger without causing a significant interruption in your daily life
You don't mind coming back for follow up visits every 3 to 6 months
You want to especially target lines and wrinkles in the upper third of your face
You want to subtly improve your appearance without looking drastically different
If any of the above statements apply to you, Botox may be a good option to consider. If the statements above do not apply to you, don't fret, you may want to consider injectable fillers, dermabrasion, or laser resurfacing. Technology has advanced to give patients many options for looking younger and more beautiful.
To learn more about Botox and other options for improving your appearance, schedule a Boston plastic surgery consultation with Dr. Russo.