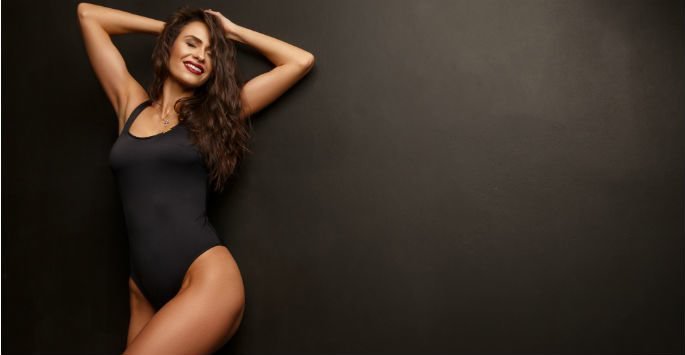 You do everything you can to make your body look its best. You eat a balanced diet and watch your calories. You exercise on a regular basis. Your efforts have paid off when it comes to maintaining a healthy weight. However, you have problem areas that haven't responded to your hard work. Maybe you've got fat that won't go away when it comes to your stomach, your buttocks and your thighs. You've begun to think that no amount of exercise in the world is going to get rid of it. You can either surrender and accept your body the way that it is or you can look at another alternative. That's why at our office near Boston liposuction is offered for someone just like you.
You Can Have the Figure You Want with Liposuction
Liposuction may be able to work for you. It is a surgical approach to contour your body, so you know it will be effective. Thanks to innovations in technology, tumescent or ultrasound-assisted techniques may be used to make the procedure less invasive. The details of each procedure vary from patient to patient since each individual is unique. However, during a typical procedure, excess fat is removed from preselected areas using special tools.
Liposuction is an outpatient surgery that will enable you to go home the same day of your procedure. You will need to take it easy at home as you recover. Once your body has fully healed, you will really be able to enjoy your new contours.
Is Liposuction the Solution that You Need?
If you are willing to undergo a minor surgical procedure, liposuction could be right for you. You should be at or very close to your ideal weight. This is because liposuction is not the answer for weight loss. It is an effective tool for body contouring. Once you have undergone this procedure, you will need to continue to follow a healthy lifestyle. That means making time for exercise on a regular basis. You have to continue to watch what you eat as well. Otherwise, you could find yourself struggling with deposits of fat once again if you gain weight. Be conscientious and take care of your body. Your body will thank you and you will look your best for years to come.
Find Out if Liposuction is Right for You
The best way to learn more about liposuction is to talk to an expert. Visit the office of Joseph A. Russo, MD in Newton for a consultation. This is your opportunity to talk about your trouble areas in your body. Our surgeon can evaluate your figure and overall health to determine if this procedure is the best option for you. If Dr. Russo agrees that liposuction is a wise choice, get ready to embrace your new and improved body. We proudly serve clients in the Boston and New England areas. We strive to provide one of the best liposuction Boston has to offer, so contact us today to schedule a Boston plastic surgery consultation!