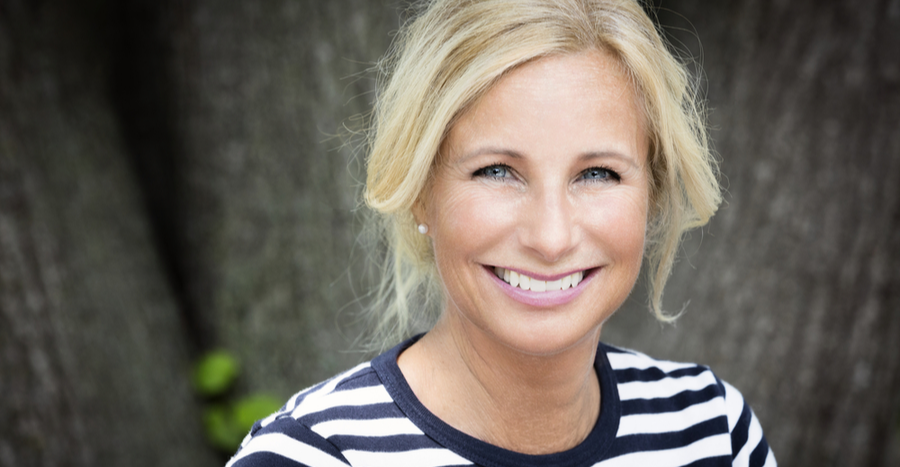 The office of Joseph A. Russo, MD near Boston Juvederm is offered for clients who are looking for an all-natural way to get a fuller, healthier-looking face. Juvederm is an FDA-approved hyaluronic acid facial filler highly effective at adding volume to areas of your face like the cheeks, mouth, and lips. It is also proven to smooth out wrinkles for a more youthful appearance.
Hyaluronic acid is a naturally occurring compound that is found in the skin. The amount of this acid in the skin drops off as you age, which leads to signs of aging such as wrinkles and volume loss. Juvederm will restore that missing substance and bring your appearance closer to your youthful ideal.
Juvederm can be injected in multiple locations on the face including the temple, cheeks, and lip. It has also recently been used to improve smile lines and marionette lines in a new treatment. It is injected into your skin in a quick treatment that can easily be scheduled over your lunch hour with no downtime required.
What To Expect Before Juvederm
The first step when considering Juvederm in Boston is to schedule an initial consultation with a member of our team. They will examine your face and the areas you would like treated with Juvederm to determine if you are a good fit for this treatment.
Juvederm is designed as an all-natural, minimally invasive alternative to facelifts and other injectables and facial fillers, although it may not be suitable for more extensive cases. As it is a minimally invasive treatment, no prep is required of the client, although our team may advise you to ensure your face is free of any foreign substance before your session.
What To Expect During And After Juvederm
When you arrive for your treatment, a member of our team will use a topical anesthetic on the targeted areas of your face to ensure the process is painless before injecting the Juvederm. Depending on the number of areas targeted, the entire treatment will take between fifteen minutes and one hour. That's why our office in Boston Juvederm is used as an ideal treatment for a person on the go.
Following your treatment, you will be free to return to work or resume any other normal activities with no downtime or recovery period. Before you leave, our team may gently massage the area or apply ice to ensure your comfort. Results can be seen immediately and may last for between six months and two years before a repeat treatment is recommended.
Is Juvederm Right For Me?
Are you looking to add volume to your cheeks, temple, or lips?
Would you enjoy smoothing out wrinkles and other signs of aging?
Does an all-natural alternative to other facial fillers appeal to you?
Is it important for you to have a facial treatment with no downtime or recovery period needed?
Everything You Need To Know About Juvederm
Juvederm is an all-natural, minimally invasive hyaluronic acid-based facial filler that will eliminate signs of aging and result in a fuller face. We strive to offer the best Juvederm treatment Boston has to offer, so contact us today at the office of Boston plastic surgeon, Joseph A. Russo, MD, for more information or to schedule an initial consultation today.