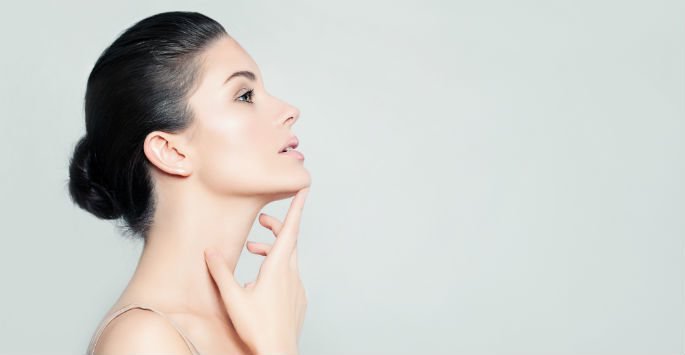 Our facial skin condition is very important to us. It tells others a lot about who we are and how we're feeling. If the skin looks brittle, discolored, and wrinkled, it tells others that we are old, tired, and uninteresting. No one wants to present this sort of idea to others, but taking care of the skin becomes more difficult as the years go by. A complete cleansing and extraction treatment that promises clearer, more youthful-appearing skin, HydraFacial is becoming one of the most popular cosmetic facial procedures.
At our office near Boston HydraFacial is offered as a treatment is a multi-step facial that utilizes the most advanced techniques for turning back the aging clock. It's suitable for all skin types, and it's performed as an in-house procedure in the comfort of our office. We highly recommend this Hydrafacial for those in Boston who seek to improve skin tone, skin texture, fine lines and wrinkles, and even hyperpigmentation.
The HydraFacial Difference
Many cosmetic skin treatments address a single concern. The problem is, most adults have several problems to deal with, even if they don't know it. The facial skin can become brittle because of a lack of moisture retention, and the skin layers are now receiving less nutrition, especially antioxidants.
The HydraFacial treatment is a complete skin rejuvenation procedure that exfoliates, lifts away from the damaged epidermal layer, extracts dirt, oil, and other particulates, and infuses vital nutrients directly into the skin. The body responds to this by producing additional collagen, and the newly formed skin produced over the following weeks and months promises additional benefits, all of which are visually positive.
After this treatment, smile lines and crow's feet gradually become less noticeable because new skin is being formed that's healthier than what it replaces. Some of our clients even report using less makeup soon after the treatment is performed.
Customized HydraFacial Treatments
Our team can alter the treatment by changing the nutrient mix infused into the skin, or we may use a different solution for the peel portion of the treatment. This is one of the reasons why we want to consult with the client beforehand so that we can design the best possible procedure.
Get in touch with us at the Boston plastic surgery office of Joseph A. Russo, MD to learn more about the HydraFacial skin rejuvenation treatment. It can do wonders for your skin, returning it to a more youthful state without the need for any sort of surgical procedure. We want to provide you with one of the best Hydrafacial treatments Boston has to offer. Contact us today to schedule a consultation at our office in Newton!