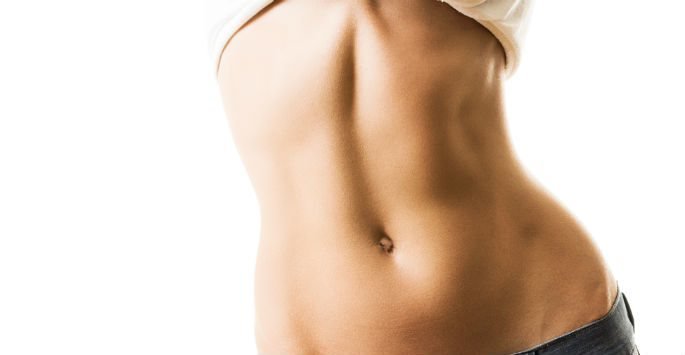 You exercise and you eat healthy choices to help you to maintain your ideal weight, but there is still extra skin and fat that won't firm up, no matter how hard you try. You've gone through every kind of exercise program you can find to target this trouble area, but they all fall short of helping you achieve your aesthetic goals. It's time to consider whether a tummy tuck could be the best option for you. Dr. Joseph Russo performs this procedure with dynamic results and as little downtime as possible.
Why Choose a Tummy Tuck?
A tummy tuck is a procedure that is customized to achieve your specific aesthetic goals. Dr. Russo will evaluate your stomach and look for areas where improvements can be made. During a tummy tuck procedure, the first step is to make an incision. The incisions are carefully made and are typically hidden in areas that are covered by clothing.
The procedure will involve getting rid of extra skin and fat deposits as well as tightening and toning the underlying muscles of the abdomen. Finally, the flap of skin will be pulled tight and your incision will be closed. You'll have a smooth, tight appearance when you look at your stomach after you've healed from surgery. You won't believe the difference.
Is a Tummy Tuck the Best Choice for You?
A tummy tuck is not your magic fix for losing weight. If your weight is a concern, you need to take care of that first through an effective diet and exercise plan. Once the weight has come off, you can consider planning a procedure to address sagging skin and fat deposits.
At our office near Boston tummy tuck is intended for individuals who are at a satisfactory weight but have a flabby midsection that won't tighten up with exercise. If you've had pregnancies or have lost weight, there's a good chance that you have skin and fat hanging on around your middle. A tummy tuck can help you to hone your physique and feel better about yourself.
Contact Us Today
Before you make any decisions about a tummy tuck, the best way to proceed is to schedule a consultation with Dr. Russo and our medical team and discuss the steps of the procedure, and if this is the right alternative for you. We will evaluate many factors to determine if a tummy tuck will provide you with a sensible solution that is safe for you. Your medical history will be taken into consideration to ensure there is no concern about complications. If you are happy with your body except for your stomach, a tummy tuck could be the most sensible choice for you. We strive to provide one of the best tummy tuck Boston has to offer.
Contact Dr. Russo and our medical team today to schedule a Boston plastic surgery consultation.