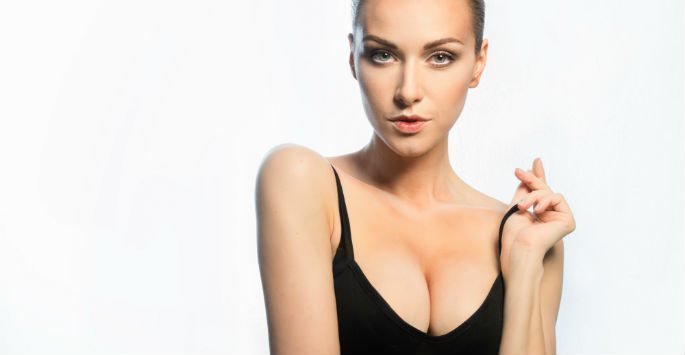 You've made the decision to finally get a breast augmentation. You're not happy with the size and shape of your breasts. You want to bring proportion to your figure, have fuller breasts that are more attractive, and sculpt your body. With the talented hands of our Boston plastic surgeon, you can finally get results. Breast augmentation is ideal when your breasts have lost volume with aging or breastfeeding. It is also a good option when your breasts are not symmetrical and you want to make them look even in appearance. Choose breast augmentation when you simply want more than what you have been naturally blessed with when it comes to your breasts. As you prepare for your procedure, consider the advantages of gummy bear implants.
Understanding Gummy Bear Implants
Gummy bear implants are made from a silicone gel that is more cohesive. They hold their shape at all times, whether you are lying down or standing up. You can enjoy a natural and authentic look with this type of implant. They feel authentic as well. You can choose the size that will satisfy you when your procedure is over.
Why Choose Gummy Bear Implants?
These implants are less likely to have a problem with leakage as compared to other implants. They last and have an appealing feel to them. You'll like the way you look when you give yourself a more voluptuous figure after implant surgery. At our office right outside Boston gummy bear implants can help when you want to have greater control over the size of your breasts.
What to Expect During Your Surgery
A breast augmentation procedure is pretty straightforward. The gummy bear implants will be skillfully inserted during the procedure. Our plastic surgeon will make sure to choose the best placement for you. Once your implants have been inserted, you will be on your way to recovery. Be sure to follow our doctor's recommendations as you care for yourself during healing. Once you have fully recovered, you will be able to enjoy the difference that gummy bear implants make in your appearance.
Learn More About Gummy Bear Implants
Gummy bear implants offer you an alternative that will give you the results you are hoping for in an enhanced bust. With these implants, you can have the size and shape you have always hoped for when it comes to your breasts. Joseph A. Russo, MD can help you to have the bust that will truly make you happy. Schedule an appointment at his office in Newton to see if gummy bear implants are the best way to go for you. Dr. Russo happily serves patients in Boston, New England, and surrounding areas. We work hard to provide you with one of the best gummy bear breast implants Boston has to offer for your needs. Contact us today to schedule a consultation for breast augmentation.