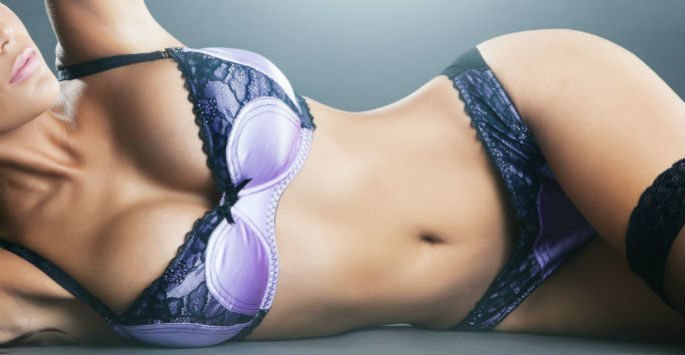 Breast augmentation is not only one of the most popular cosmetic procedures in the United States, but breast augmentation can also make a huge difference in a woman's self-esteem and confidence levels. How you feel about your bust can have an effect on many aspects of your life. If you're ready to boost your bust and increase your confidence, a breast augmentation may be right for you.
More Assertiveness in Your Career
While no one wants to be pushy at work, women with low self-esteem may not be assertive enough to plug for that promotion or ask about a pay increase. If you're too nervous to request a meeting with your boss because you aren't happy with the way you look, breast augmentation may be just what you need to feel better about the image you're presenting in your career. If your bust is very small, you may want to have an enhancement to better fill out your "power suit."
More Confidence in Dating
If you haven't been on a date in five years because you can't imagine showing your breasts to another person, it's definitely time to consider taking action. Your bust doesn't necessarily need to be your primary concern to hold you back in dating, however. Even if you are only slightly uncomfortable with your body, it will translate into your body language and signal to potential partners that you are not receptive. If you're ready to meet the man or woman of your dreams and need a self-esteem boost, finally addressing your issue with your bust may be just what you need to meet your soulmate.
More Happiness with Yourself
At the end of the day, how you feel about yourself has an effect on how you view your own body. If you look in the mirror and all you can see is your unsatisfactory breasts, an augmentation procedure can help you put those negative feelings in the past and move forward with a more positive outlook. You will have a relationship with your body for the rest of your life, so it's important to nurture your own self-worth in a way that helps you love your body and accept it.
Deciding to undergo breast augmentation is a big step, but it is one that can prove to be very fulfilling. If you're ready to consider plastic surgery, schedule an appointment at the office of Boston plastic surgeon, Joseph A. Russo. We'd be happy to review your case and let you know what can be done to give you the self-esteem boost and confidence you so richly deserve. We are proud to offer the option of gummy bear implants to our patients. Schedule your consultation to find out if a breast augmentation is right for you!
Dr. Russo serves clients in Boston, New England, and the surrounding areas. We strive to provide one of the best breast augmentation Boston has to offer, so contact us today to schedule a consultation for breast augmentation.