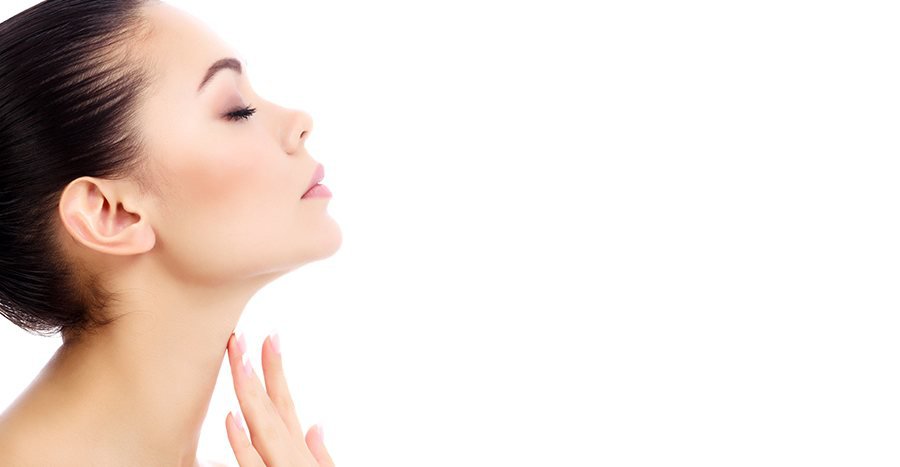 Kybella was first approved by the FDA in 2015, and it quickly became one of the most popular double chin treatments in the world. Instead of cutting into your chin and physically removing the fat, this product melts away excess tissue by triggering your body's natural healing response. Within just weeks of your last Kybella appointment, your double chin will fade away before your eyes.
The Truth About Double Chins
Recent studies have shown us that over 80 percent of those who have a double chin are concerned with their appearance. This cosmetic issue is generally not a serious health problem, but it often makes people look much older and larger than they really are. Staying at a healthy weight will reduce your risk of developing submental fullness, but factors that are out of your control play a role as well. Those are just a few of the reasons why there are now hundreds of products on the market that claim they will eradicate double chins. Unfortunately, most topical creams and ointments won't have any impact on submental fullness.
A Look at the Science Behind Kybella
The primary ingredient inside Kybella is a unique substance known as deoxycholic acid. This particular type of acid can be found in our intestines, and its primary job is to break apart the fatty foods that we eat. After studying this substance for years, researchers were able to create a synthetic version that destroys localized fat cells. Within just weeks of the injections, your body will start to metabolize the fat cells just as if you were exercising and burning calories. The fatty tissue is permanently destroyed, and that means the results should be permanent as long as you don't gain weight in the future.
The Benefits of Kybella
Facelifts can be quite effective, but many patients aren't ready to undergo a surgical procedure. Kybella can erase fat and improve your jawline without any need for surgery. If you'd like, you can also combine Kybella with other treatments to get rid of wrinkles, fine lines, and old scars.
To see if you can experience the benefits of Kybella for yourself, book an appointment at the Boston plastic surgery office of Joseph A. Russo, MD. Contact us today to schedule a consultation for Kybella!