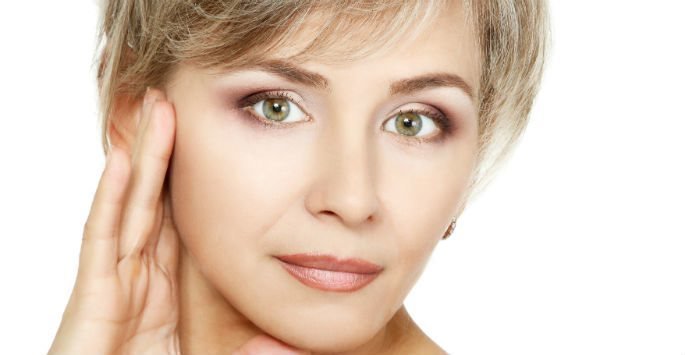 To describe the fight against aging as a battle would be inaccurate. It is more of a war. Wars are made up of little battles that when put together lead toward a common goal. This is a very accurate description of what it takes to fight against aging. Aging is a natural process. It affects our face and our body in a variety of ways. One of the areas where we start to see aging the most is on our face. The primary symptoms of aging include a lack of facial volume, sagging skin, and wrinkling.
One of the first places you will start to see age take its effect on your face is across your forehead. This is because gravity begins to take its toll on the soft tissues that are on your forehead. It causes the soft tissues and muscles to sag down, it creates wrinkles and it can affect the way that your upper eyelids and your eyebrows look.
While there are some non-invasive treatments that you can use to temporarily reverse some of these effects, over time, the effects of aging become so pronounced that non-invasive procedures no longer produce the desired results. When this happens, you need to pull another weapon out of your arsenal. In this case, we are talking about a brow lift, or a forehead lift. At our office near Boston brow lift is offered because it will reverse the effects that gravity has on your face. It will tighten up the soft tissues and give your forehead a more youthful contour. It will also have the same effect on your upper eyelids and eyebrows.
The benefits of a brow lift can be seen by the fact that on an annual basis thousands of people successfully undergo brow lift surgery. They are pleased with the results. One of the things they like the most about it is how it allows them to express some of the facial expressions they were not able to express when their brow was sagging.
Before a brow lift, most people will have a sagging low eyebrow position that makes it look like they're tired all the time. They look like they're mad, even when they're not, or they seem like they have a grumpy appearance. Before a brow lift, some people have deep horizontal creases that go across their forehead, or they have deep frown lines on the top of their nose. In some extreme cases, they might even have excess skin or tissue that hangs over their eyes. A brow lift is an effective way to address all of these issues.
After a brow lift, you will have a more youthful appearance. Your eyebrows will look more alert, you will look happier, others will see you as friendlier and you look like someone who they can approach. Downtime is minimal when compared to other surgeries. Most patients are able to return to work within one week.
Every year, thousands of people turn to a brow lift to refresh their appearance. They walk away feeling and looking younger. If you are considering a brow lift, schedule a consultation at the office of Boston plastic surgeon, Dr. Joseph A. Russo, MD to learn more about the procedure. We strive to provide one of the best brow lift Boston has to offer, so contact us today to book your appointment!