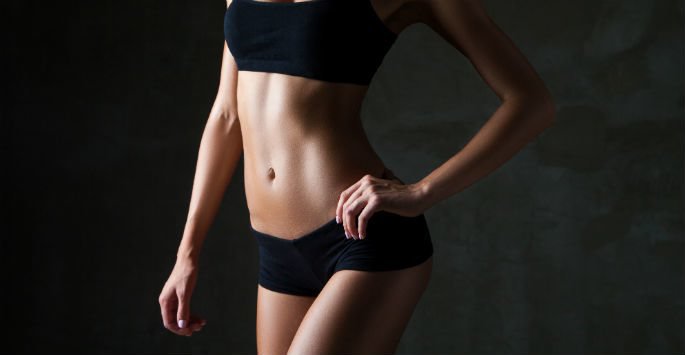 A tummy tuck can tighten and tone your skin, and it's one of the top cosmetic procedures in the world. Also known as abdominoplasty, a tummy tuck is capable of flattening your abdomen. It can remove loose skin and tighten the muscles within your abdominal wall. It's even a useful procedure for removing the annoying stretch marks that have formed around your lower abdomen.
Many women decide to undergo this procedure after pregnancy because it can reverse many of the negative effects associated with carrying a child. If you've had massive weight loss or just have a flabby abdomen, you could benefit from a tummy tuck.
Are You a Candidate for Abdominoplasty?
If you have excess skin or fat around your abdomen and you haven't had any success with diet and exercise, then you could be a good candidate for this procedure. You might also be a good candidate if massive weight loss has negatively affected your abdomen.
Some women don't like the appearance of a protruding abdomen and would like to do something about it. Ideal candidates for abdominoplasty are very self-conscious about the appearance of their midsection.
Benefits of Getting a Tummy Tuck
If you're considering this procedure, you should be aware of the benefits. One of the greatest benefits is a decrease in the amount of loose skin, which is commonly caused by significant weight loss or pregnancy.
At our office near Boston tummy tuck is offered because it can be effective for tightening your abdominal muscles, and it can dramatically improve the appearance of your abdominal area. If you're looking for a procedure that can be customized for your personal needs, abdominoplasty is worth considering. Once you get results from the procedure, you'll gain motivation to maintain a healthier lifestyle.
What About Liposuction?
A lot of people aren't sure if they need a tummy tuck or liposuction. If you'd like to tighten abdominal muscles and remove excess skin, then you're better off with abdominoplasty.
However, liposuction is a better procedure for removing excess belly fat. Since these procedures are designed for different results, you need to determine what your goals are and choose the procedure that is the best match for them. With that being said, a tummy tuck is often performed in conjunction with liposuction for even more dramatic results.
Learn More About Abdominoplasty
With a tighter abdomen, you should be able to wear new types of clothing, and the greatest benefit of the procedure is improved self-confidence. You'll feel much more comfortable in your own skin, which can open many doors in life.
If you'd like to tone and tighten your abdomen, then abdominoplasty could be right for you. Talk to Joseph A. Russo, MD, and his team at his office in Newton to see if you qualify for this procedure. We happily serve Boston and the surrounding New England areas. We work hard to providing you with the best tummy tuck Boston has to offer, so contact us today to schedule a consultation.