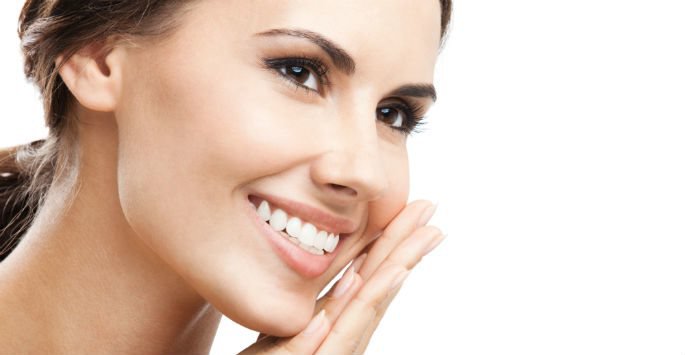 Crow's feet are the sign of a life well-lived. These are dynamic wrinkles that develop at the corners of the eyes and radiate outwards towards the temples. Although they can certainly make a person look older, they also mean that this individual has done a significant amount of laughing and smiling throughout the years. However, many people aren't happy with their crow's feet. Fortunately, at our office near Boston Botox is offered and can be used to instantly release dynamic wrinkles such as crow's feet. This powerful and FDA-approved treatment is the fastest way to smooth out fine lines and wrinkles across the visage.
How Botox Works
Botox is a potent neuromodulator with the ability to block nerve signals to the muscles responsible for facial expression. Dynamic wrinkles like crow's feet are most apparent whenever the expressive muscles are engaged. Once these muscles have been temporarily relaxed, you can laugh and smile to your heart's content without any fear of dynamic wrinkles appearing around your eyes. Best of all, the effects of Botox are only temporary. After just four to six months, total nerve functionality will be restored and movement within the expressive muscles will resume. Afterward, you can safely come back for touch-up treatments as needed.
Why Botox Is the Preferred Treatment for Crow's Feet
Injectable solutions like Botox are currently among the most popular cosmetic treatments available. When it comes to treating dynamic wrinkles like crow's feet, people are hard-pressed to find a faster, safer, and more hassle-free solution. The injections typically take just ten minutes to complete. There is zero downtime and very few, if any, side effects. In fact, a lot of people can immediately return to work as soon as their treatment is finished. That's why this procedure has been playfully dubbed "the lunchtime facelift".
What to Expect During This Procedure
Nominal amounts of the solution beneath the skin will be injected in the areas you would like to treat. Before treatment, our specialist may use a numbing ointment or another topical agent to minimize any discomfort. Then, a short series of strategic injections will be made across the face that target areas with dynamic wrinkles. By only inserting a very small amount of Botox at each injection site, our trained professional will preserve your ability to make a broad range of natural-looking facial expressions while still minimizing facial wrinkles.
Botox Results
It often takes a few days for the full effects of these treatments to manifest. More often than not, however, patients notice significant improvements across the treatment area immediately after their treatment is finished. As such, Botox is the perfect treatment for those who want to quickly freshen up their appearances right before big events. With no cutting, tissue removal, or downtime, Botox makes it easy to turn back the hands of time ahead of weddings, vacations, reunions, job interviews, or auditions.
The effects of Botox will gradually fade over the course of approximately six months. Once this occurs, you can safely repeat your injections to renew your results. This treatment can be used to minimize the appearance of fine lines and wrinkles multiple times each year. Best of all, this solution can also be safely paired with dermal filler technologies and many other non-invasive, cosmetic procedures. This makes it the ideal addition to multi-pronged treatment plans that are designed to correct a vast range of aesthetic issues.
If you are in the Boston area and would like to learn more about Botox, we would be happy to help you at the office of Joseph A. Russo, MD. We gladly serve New England with a wide variety of cosmetic procedures, each carefully customized to meet the patient's needs. We strive to offer one of the best treatments for Botox Boston has to offer for treating your crow's feet. Contact our office near Boston to find out if this treatment is right for you!