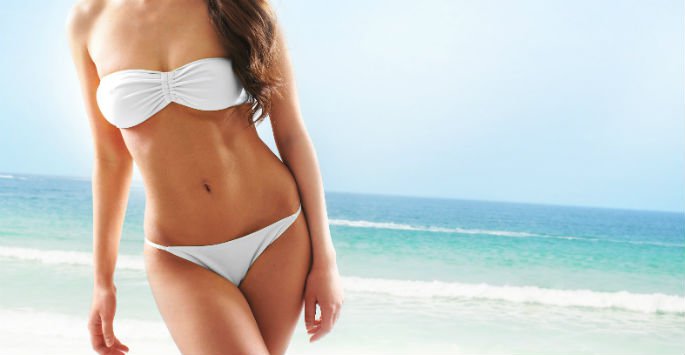 Ultrasound-assisted liposuction is highly effective on areas of the body such as the buttocks, stomach, thighs, chest, and arms. Using this procedure to work with what nature has already provided is the surest way to the firm, sculpted look that many of us desire. Sometimes it takes more than proper nutrition and exercise to get where you want to be physically, and there's absolutely nothing wrong with that. If you're sick and tired of stubborn fat bringing you down, at our office near Boston ultrasound-assisted liposuction is offered because it could help you get the body you want.
How Ultrasound-Assisted Liposuction is Performed
Aided by cutting-edge technology, this Ultrasound-Assisted Liposuction method removes excess fat by transmitting ultrasound waves, which loosens and then melts the fat. A small cannula is then used to remove the fat. At this point, if the fat is going to be used to build up another area of the body, it will be purified and then reinjected where more fullness is desired. This part of the process is known as fat transfer.
Of course, the recovery time depends on which area of the body is sculpted, as well as other factors. Afterward, patients are usually required to wear a compression garment to promote good circulation and faster healing time.
This lipo option does more than remove stubborn pockets of fat. The ultrasound method can go places and remove fat deposits that "old-style" liposuction could never reach. This is the key to being able to "sculpt" a person's body into a shape that is better than the one nature gave them. If the patient consistently maintains a healthy weight, the ultrasound-assisted advantage doesn't disappear over time; the change is permanent.
Keep in mind that overeating, weight gain, pregnancy, and childbirth will affect your results. This procedure helps you get in shape, but it's up to you to maintain your new body by taking care of it as best you can.
Getting Started
Make an appointment at the office of Joseph A. Russo, MD in Newton to learn more about how ultrasound-assisted liposuction has helped our clients in the Boston/New England areas achieve their cosmetic goals. We work hard to providing the best Ultrasound-Assisted Liposuction Boston has to offer, so contact us today to book a consultation!