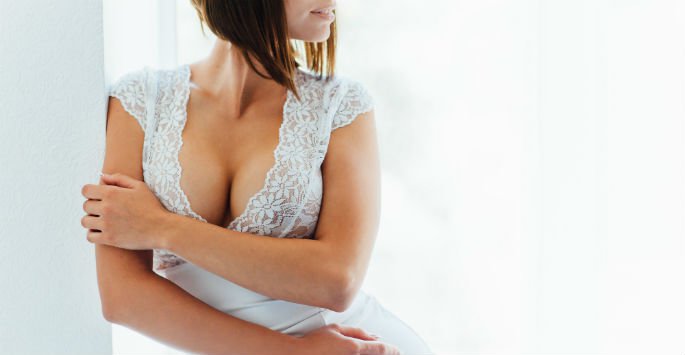 If your idea of breast implants has always been that they have to be enormous and look completely fake, then it is time to reconsider the many options that are open to you these days. Many implants can be adjusted and designed to look completely natural, and you may be surprised to discover just how good you feel about yourself when your breasts are one or two cup sizes bigger. Our plastic surgeon in Boston is going to be the best person to talk to about your options regarding natural-looking breast implants.
For one, you must consider the new size of your breasts. For the most natural look, you will probably only want to go up one or two cup sizes. You may even want to ask our practitioner for a sizer that you can wear. This will give you a good idea about how large your breast implants will look once the surgery is completed.
If you are interested in natural-looking breast implants, you probably want natural-shaped breasts as well. Ask our surgeon about the shapes that we have available. You may also want to pick the implant that has the most natural feel to it. This is understandable, and our surgeon will work with you as you familiarize yourself with the implants and determine which are the most natural to you.
Breast implants can easily look natural thanks to the many options that are available today. Be sure that you discuss how you want your breasts to look during your first consultation so that our plastic surgeon can help you choose the right procedure and the right implant. He will be an invaluable aid as you wade through the many exciting decisions that must be made before the day of your surgery arrives.
If you are interested in compassionate care from an expert and natural-looking breast implant, make an appointment at the office of Joseph A. Russo, MD in Newton. Contact us today to book your consultation in the New England area!