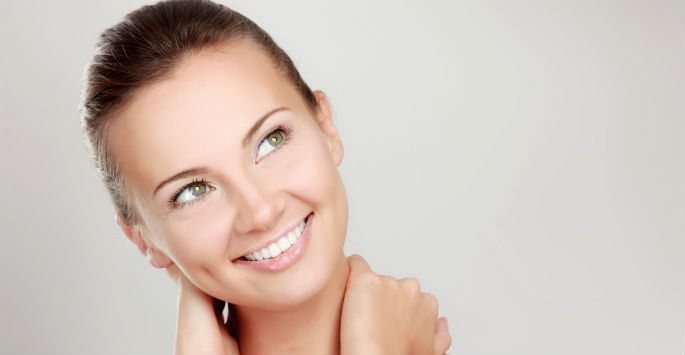 Dermabrasion is a cosmetic treatment that removes the superficial layers of skin, usually on the face, with a special tool. As the term suggests, the tool uses a rotating instrument that has an abrasive head. The head is called a burr or brush and actually scrapes away the dead skin. As the skin grows to restore the old, dead skin cells, it produces new collagen and keratin with the result of finer, smoother skin without superficial age spots or acne scars.
Depending on the treatment required, the abrasion can be more or less superficial. This is achieved by adjusting the speed of the rotating tool, the amount of pressure that is applied by our practitioner, and the length of treatment time.
Most candidates have dermabrasion on their face to remove the appearance of fine lines, acne scars, uneven texture and sun damage. However, it can be done on other areas of the skin. Dermabrasion may also be used to treat an enlarged nose that is caused by rosacea.
The treatment is done on one area of the skin at a time. The area being treated is cleaned and marked. We usually use a local anesthetic. If the patient requires deep abrasions or if they want their entire face to be treated, they may require painkillers or stronger anesthesia, such as sedation or general anesthesia. We do dermabrasion treatment in our office near Boston on an outpatient basis.
The amount of recovery time needed depends on the depth and size of the abrasion. Deeper abrasions take longer to heal and a full-face abrasion takes longer than a small area around the mouth. The new skin usually grows in about five to eight days.
It is very important to care properly for your skin during the healing time. Our specialist will explain the recovery care process, which may include:
• Cleaning the treated area several times a day
• Applying new ointment and dressing to keep the treated area moist
• Staying out of direct sunlight after the peeling has stopped and using a sunscreen every day
To find out if dermabrasion is right for you, visit the office of Dr. Joseph A. Russo, MD in Newton. While improving the appearance of acne scars is the most common use of dermabrasion, it is also useful for reducing the wrinkles around the mouth and other superficial scars. Dermabrasion is an effective treatment for rejuvenating the appearance of your skin. Contact us today to schedule your consultation to learn more.